"Echo, Oregon Councilman Criticized for Gay Slur, Child Porn Resigns" ~ KVEW-TV news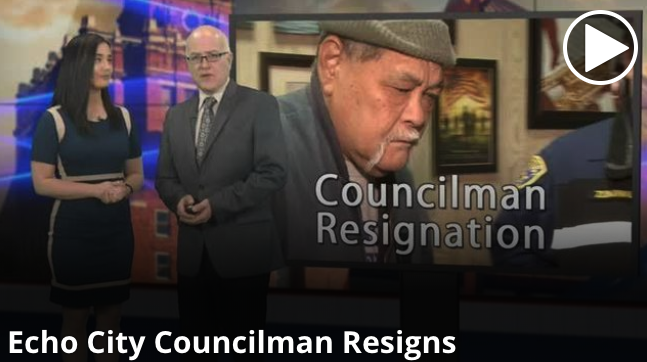 by Galen Ettlin, January 18, 2018:

ECHO, Ore. - A month after a KAPP-KVEW investigation revealed councilman Lou Nakapalau's child porn conviction from 2000, the councilman is resigning.
Echo city manager Diane Berry confirmed Thursday morning the city received Nakaplau's letter of resignation this month. 
The agenda for Thursday afternoon's council meeting also included discussing the vacant position. However, the city manager said due to several people calling in sick, the meeting is now canceled.
Berry said at the next meeting on Feb. 15, council members will discuss filling Nakapalau's position soon or leave it vacant until the next election.
Nakapalau was plunged into the national spotlight in October when he used an anti-gay slur on social media to an LGBTQ filmmaker.
An investigation later revealed the councilman and community volunteer had nine felony conviction counts of child pornography in Clark County, Washington from 2000.
A group of about a half dozen community members, including outspoken Echo business owner Pam Reese, have called for Nakapalau's resignation since October.
"I wish the city had done this in the first place, but we can move on from here and go forward," Reese said Thursday. "I think we have a ways to go in regard to transparency and inclusivity. However, we have a good group of folks that have come together to make this a more inclusive town."
The city said it was up to a community petition to recall the councilman.
However, Berry said a petition was not filed and that Nakapalau resigned of his own volition.
According to Berry, the letter reads as follows: 
Mayor Jeanie Hampton, 
This is my letter of resignation from the Echo City Council effective January 2, 2018.
Louis K. Nakapalau