Echo, Oregon Councilman Leaves Meeting When Asked About Child Porn Conviction (VIDEO) ~ KAPP TV

By Galen Ettlin - December 15, 2017:
ECHO, Ore. - A KAPP-KVEW investigation reveals a sitting city councilman and volunteer with local kids programs was convicted of possessing child pornography.
Following an incident in October when Echo councilman Louis Kauhane Nakapalau used a homophobic slur online, several concerned Echo residents alerted KAPP-KVEW of the councilman's possible criminal history.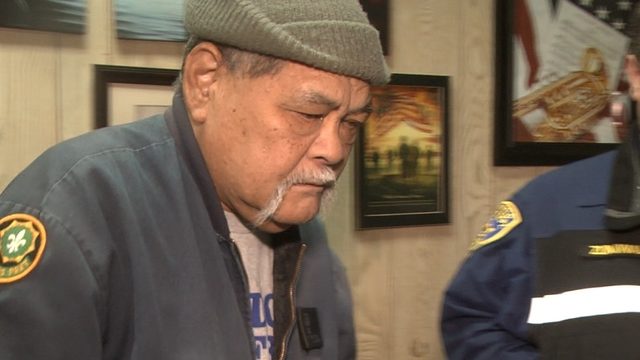 Court documents later obtained by KAPP-KVEW show Nakapalau, 66, was arrested on Oct. 21, 1999.
An arrest report filed in Clark County, Washington said a witness alerted authorities of pornographic videos on Nakapalau's computer that showed underage females engaged in sexual conduct with adults.
Investigators then received a search warrant.
"I observed ten video images, depicting females engaged in masturbation and oral sex," the investigator wrote in a probable cause report. "Each picture shows females that have not developed breast, or pubic hair, appearing to be under 13 years of age."
On Feb. 24, 2000, Judge Roger Bennett of the Superior Court of Washington in Clark County found Nakapalau guilty of nine counts of possessing child pornography, sentencing him to 540 days in jail – 60 days per charge. However, the ruling ordered sentences to be served consecutively, so Nakapalau served a total of 60 days.
In the sentencing document, Nakapalau was ordered to pay $1,310 in court fees, plus $1,200 for a psycho-sexual evaluation.
Nakapalau received 12 months of community supervision, and was required to notify the community corrections officer of any change in his address or employment.
A handwritten note on the court documents also dictated Nakapalau not possess a personal computer except for use of employment.
Further down in the sentencing document, the sex offender registration requirement was crossed off. KAPP-KVEW spoke with former judge Bennett in Vancouver, who did not recall the 17-year-old case or why the section was scratched through.
Multiple other law enforcement sources in Washington speculated the specific conviction or circumstances of the case in 2000 may not have required Nakapalau to register as a sex offender.
KAPP-KVEW requested Nakapalau's jail booking photo, which is protected under Washington state law for non-sex offenders. As of the publication of this article, a public records request for the photo and full police report is pending.
Articles and photos published to the East Oregonian and City of Echo websites show Nakapalau in recent years giving a speech to high school students, sitting with the Girl Scouts and volunteering at a Halloween event with children this year.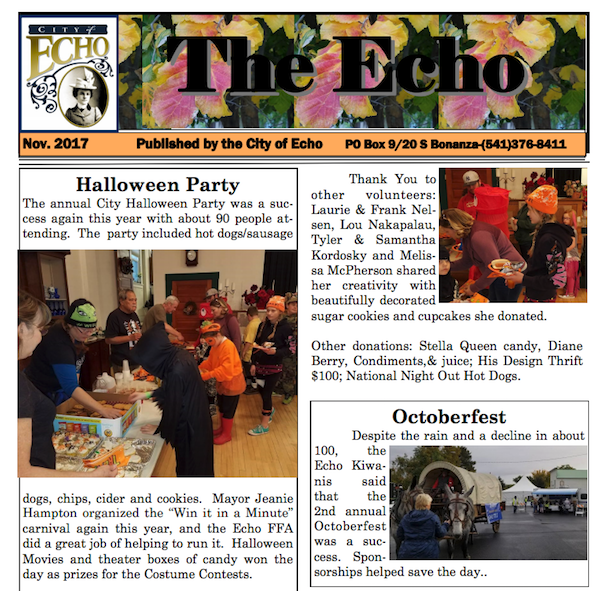 On Thursday afternoon, KAPP-KVEW reporters attended an Echo City Council meeting to ask Nakapalau about the documentation.

Before the meeting started, our reporter asked to speak with Nakapalau for a few minutes, without stating the reason. Nakapalau walked away and said, "No sir, no comment."
KAPP-KVEW presented the court documents and asked for a response regarding the conviction for felony possession of child pornography. He refused to look at the printed probable cause sheet and guilty judgment, quickly leaving the council chamber repeating the words, "No comment."
"Would you like to say anything about it or your volunteer work with kids in the community?" our reporter asked.
Nakapalau said no, then got in his car and drove a block away to his home.
This is the full video of the interaction that lasted less than two minutes: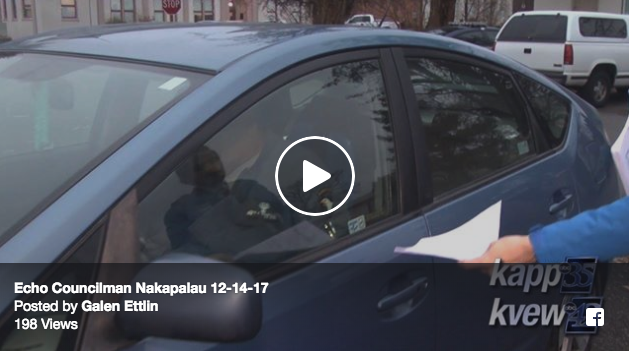 After the meeting, Echo mayor Jeanne Hampton told KAPP-KVEW she could not comment directly on the conviction, saying this was the first time she had seen the court documents. She did, however, confirm the city recently looked into concerns of citizens who discovered the conviction. She said because there was no history found in Oregon, Echo officers did not look further.

However, an incident report obtained Friday from the Morrow County Sheriff's Office in Oregon shows Nakapalau was reported for "Harassment Offensive Physical Contact" on April 18, 2005 against a victim who was underage at the time.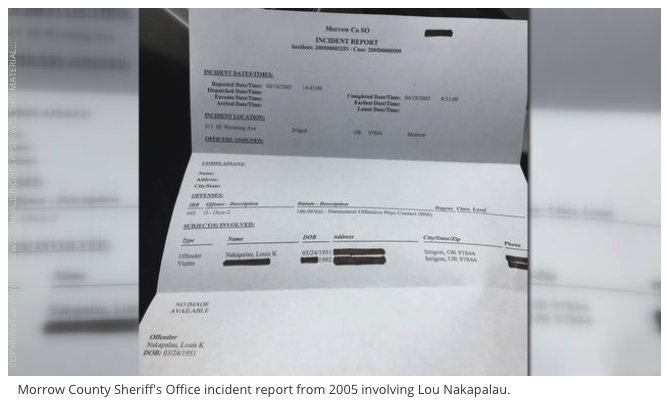 Over the course of KAPP-KVEW's investigation, discrepancies in Nakapalau's date of birth slowed down the confirmation process tying him to the 1999 child porn conviction. Documents in Washington showed his birth year as 1951, while Morrow County documents for a traffic ticket showed the year as 1953.

The newly uncovered Morrow County incident report for harassment, however, matches Nakapalau's full name and date of birth as shown on the Clark County child porn conviction.
Mayor Hampton said any further action would not be from the city, but rather would have to be from Echo residents who want a recall. After a complaint is filed, the decision would be put to a citywide vote needing at least 50 percent approval.
Nakapalau has served as a council member for about one year, elected to the at-large position by write-in vote during the November 2016 election. Umatilla County Election records show he received eight votes.