雞蛋花的世界:《跨性夏威夷》Plumeria World: "Cross of Hawaii" -- 知名影評─但唐謨, Taiwanese Film Critic Dàn Táng Mó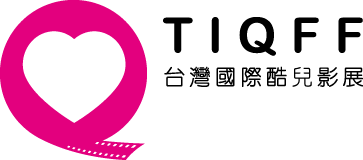 雞蛋花的世界:《跨性夏威夷》《新郎的花季》

Plumeria

World:

"Cross

of

Hawaii

" &

"

Groom

Youth

"
知名影評─但唐謨 - Film Critic, Dàn Táng Mó

雞蛋花是一種生長在熱帶地區的花,五個花瓣中襯著一抹暈黃。根據《魔幻香草百科》,雞蛋花是陰性/女性的代表,具有愛情的魔法;佛陀則是它的至神。在印度,雞蛋花是代表著永恆不朽,因為它有著堅韌的生長力。在東南亞/南亞地區,某些場合(例如峇里島的傳統戲劇表演)中的男性也會在耳畔戴著一朵雞蛋花。雞蛋花在燥動的亞洲/太平洋熱帶,為陽剛的男性增添了一份陰柔之美。

Plumeria is a growth in the tropics flowers, five petals set off by a touch of dusky. According to the "magic herb encyclopedia", frangipani is negative / behalf of women, with a love of magic; Buddha is it to God. In India, frangipani is representing immortality, because it has a tough vigor. In the Southeast / South Asia, some cases (such as Bali traditional theater) in men also wore a frangipani in the ears. Asia / Pacific tropical eggs spend agitation for masculine men adds a feminine beauty.

紀錄片《跨性夏威夷》的男/女主角荷娜就非常喜歡在頭上帶著一朵雞蛋花,搭配他壯碩的體格,呈現了一份力與美的陰性魅力。《跨性夏威夷》記錄一段遙遠文化下的性別之旅。位處太平洋的夏威夷也有著長遠殖民歷史,雖然是美國的一州,當地的傳統仍然是南島文化。傳統夏威夷的性別概念,除了男女之外,還有一種介於兩者之間的性別「māhū」。māhū兼具男女兩種性別,也同時擁有兩者的優越性;但是經過長久的歐洲殖民,象徵夏威夷當地傳統性別文化的māhū也受到了打壓。

Documentary "Cross of Hawaii," the male / female Hena would very much like eggs in the head with a flower, with his burly physique, showing a negative power and beauty of the charm. "Cross of Hawaii" record period of sex tours under distant culture. Located in the Pacific Ocean, Hawaii also has a long-term colonial history, although it is part of the United States, local tradition is still Austronesian culture. Traditional Hawaiian concept of gender, in addition to men and women, there is a cross between gender between "māhū." māhū both men and women of both sexes, and also has the advantages of both; but after a long European colonization, a symbol of Hawaiian culture, local traditional gender māhū also been suppressed.

《跨性夏威夷》是一個性別認同之旅,同時也是個國族認同的過程。主角荷娜曾經是個青澀的原住民少年,但是他陰柔的個性卻引來嘲笑,「māhū」就是一句罵他的用語;但是少年的他並不知道māhū的意思。在成長的路程中,他/她漸漸發掘到了māhū的意義,也漸漸發掘自己的身體和性別。這部片記錄了跨性別的荷娜如何在現代夏威夷社會,努力維護傳統價值;還原陰陽合體的māhū原始所象徵的驕傲,榮耀及尊嚴。她教授一群少年夏威夷傳統歌舞,把在地文化教育下一代;她即使穿著女裝,但是她精力充沛,聲音洪亮,陽剛味十足;她的愛情生活卻也和一般人一樣充滿著起起伏伏。但是她也必須面對社會的壓力:她的學生中有個生理女的「男孩」,卻被迫分類到「女孩」那一邊……

"Cross of Hawaii" gender identity is a journey, but also a national identity in the process. Hena protagonist once a Sentimental Aboriginal boy, but he was attracted ridicule feminine personality, "māhū" is a curse of his term; however, he did not know māhū teenager meaning. Growing up journey, he / she gradually discover the meaning māhū also gradually explore their bodies and sex. This film records the transgender Hena how modern Hawaiian society, efforts to preserve traditional values; yin and yang to restore the original assembly māhū symbolized the pride, honor and dignity. She teaches a group of teenagers traditional Hawaiian dance, to educate the next generation of local culture; she even dressed women, but she energetic, loud, masculine flavor; her love life and ordinary people but also as full of ups and downs. But she also must face the social pressure: her students to have a physiological woman "boy", was forced to classify the "girl" side ......

兼具陽剛與陰柔的荷娜,她的性別認同和她的國族/文化認同是連結在一起,兩者密不可分。《跨性夏威夷》介紹了一份少有人知,但是彌足珍貴的「酷兒」文化,以及西方殖民長期加諸於於酷兒/同志的壓抑。

Hena both masculine and feminine, her gender identity and her country's ethnic / cultural identity are linked together, the two are inseparable. "Cross of Hawaii," describes a little-known, but precious "queer" culture, as well as long-term Western colonialism imposed in queer / gay repression.

荷娜經常戴在頭上的那朵雞蛋花(Frangipani),也正是斯里蘭卡同志電影《新郎的花季》的英語片名。這部片儘管在國際影展大放光彩,礙於斯里蘭卡嚴苛的電檢,卻無法在當地公開放映。《新郎的花季》是個三角戀愛的故事:一對男孩女孩青梅竹馬一起長大,無奈女有情,郎無意,然後一個外來的粗獷男進入了他們的世界,男孩和粗獷男發展了一份曖昧的情誼;但是迫於現實,女孩卻嫁給了粗獷男。這段糾結纏繞的三角戀愛,伴隨著他們從年輕一路成長……

Hena often worn on the head of the flower Plumeria (Frangipani), Comrade Sri Lanka is also the film "groom's Youth," the English title. Although this film shine at international film festivals, because of the harsh censorship in Sri Lanka, but not public screening on the ground. "Groom Youth" is a triangular love story: a childhood of boys and girls grow up together, but unfortunately women love, Lang unintentionally, then an outside rough men entered their world, boys and rough men develop a friendship ambiguous; But reality intruded, the girl was married to a rough man. This tangled love triangle, along with the way they grow from a young ......

《新郎的花季》的視覺和故事都充滿著一份「異國情調」,然而這份「異國情趣」真真實實地來自斯里蘭卡的同志經驗:他們面對著認同,家庭,性別,以及環境之下的宿命。故事中呈現的男同志身體,也帶著陰性之美。男主角面對自己時,總是以女裝現身;而當他對外以女裝身份出現時,卻帶著一種反抗/叛逆的意涵。斯里蘭卡的法律不容許同志戀,但是在一個飽受壓抑的社會中,最先突圍而出的,總是在身體上率先革命的變裝/跨性酷兒。

"The groom's Youth," the visual and stories are filled with an "exotic", but this comrade experience "exotic" truly, from Sri Lanka: They faced identity, under the family, gender, and the environment fate. The story presented in gay body, but also with the United States and negative. When the actor to face their own, always to women coming out; and when he was external to the emergence of women's status, but with a kind of revolt / rebellion meaning. Sri Lanka's law does not allow comrade love, but suffering in a repressive society, the first to stand out, always lead the revolution in the body dressing / transgender queer.

象徵著生命,希望與喜悅的雞蛋花,連結了兩個不同的空間,以及兩種在壓抑下奮鬥掙扎的同志文化。《跨性夏威夷》,《新郎的花季》這兩部酷兒電影,帶出了一份迷人勵志的雞蛋花世界。
A symbol of life, hope and joy of frangipani, connecting two different spaces, as well as two comrades culture in the struggle struggling under oppressive. "Cross of Hawaii," "groom season of" Queer these two films brought out a fascinating inspirational frangipani world.